Julianna Margulies
Julianna Margulies (Narrator)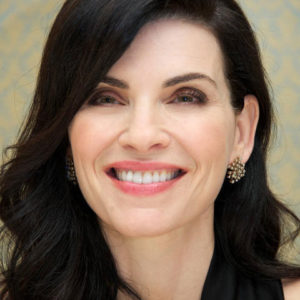 Born in Spring Valley, NY in 1966, Margulies is of Ashkenazi Jewish heritage (from Romania, Austria, Hungary, and Russia). Until beginning high school in New Hampshire at age 14, she lived several years with her family in Paris and in England. She obtained a B.A. degree in liberal arts from Sarah Lawrence College, where she appeared in several plays on campus. She jobbed as a waitress until her first role as a prostitute looking to go straight in Out for Justice (1991). It took more than a year to find another role; during that time, she managed to support herself from several regional theater productions and national TV ads. Until she became a regular in ER (1994), she guest starred in several television series – notably on Law & Order in 1992 in the episode Conduct Unbecoming (co-written by René Balcer). Margulies achieved both critical and commercial success in her role as Carol Hathaway on NBC's long-running medical drama ER, for which she won an Emmy Award. She also voiced Neera in Dinosaur (2000) and appeared in the miniseries The Mists of Avalon (2001). In 2009, she took on the lead role of Alicia Florrick in the American legal drama The Good Wife on CBS. Her performance has garnered acclaim: she won the Primetime Emmy Award for Outstanding Lead Actress in a Drama Series twice, a Golden Globe, and a Television Critics Association Award.
Margulies has won eight Screen Actor Guild Awards, which has made her the most awarded woman ever within SAG. In 2015, TIME featured her as one of the "100 Most Influential People in the World". She was also awarded a star on the Hollywood Walk of Fame.
Tony Goldwyn (Eric Goldstaub)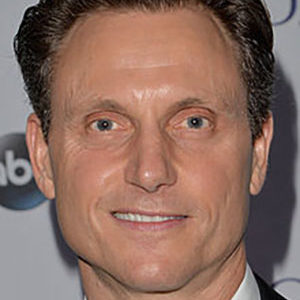 Born in Los Angeles in 1960, actor, director, producer Tony Goldwyn first caught audiences' attention with his portrayal of the villain in the box office smash Ghost. He went on to appear in numerous other films including The Pelican Brief with Julia Roberts and Denzel Washington, Kiss The Girls, Oliver Stone's Nixon, The Substance of Fire, The Last Samurai opposite Tom Cruise and the recent remake of Wes Craven's classic The Last House on the Left.
Currently starring as President Fitzgerald Grant in Shonda Rhimes' hit series Scandal, his other television acting credits include The Good Wife, Dexter, Without A Trace, The L Word, the HBO Mini-Series From The Earth To The Moon, Frasier, Murphy Brown, Law & Order Criminal Intent (co-created by René Balcer), and Designing Women, where he touchingly portrayed the first AIDS victim on a prime time series.
Goldwyn made an auspicious feature directorial debut with A Walk on the Moon starring Diane Lane and Viggo Mortensen. The film premiered at the 1999 Sundance Film Festival and went on to receive universal praise from critics. Goldwyn first read Pamela Gray's script five years earlier and shepherded it through multiple drafts until Dustin Hoffman came on board as a producer and got the project financed. Coincidentally when Gray originally wrote the screenplay as her Master's Thesis at UCLA Film School, she won the prestigious Samuel Goldwyn Writing Award – an honor established by Goldwyn's paternal grandfather, the legendary film producer.
Nick Mancuso (Matteo Ricci)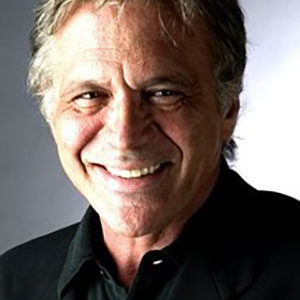 Born Nicodemo Antonio Massimo Mancuso in Mammola, Italy in 1948, Mancuso was raised in Canada starting at the age of 8. A graduate of the University of Toronto, Mancuso received his early training at the Stratford Festival. Starting with Ticket to Heaven in 1980, he impressed moviegoers with his moody, sexy presence in the US film Heartbreakers (1984) co-starring Peter Coyote and has also provided solid support for other stars, notably for Steven Seagal in one of that star's best action thrillers Under Siege (1992).
A sturdy name as an anti-hero or heavy in modestly-budgeted independents, Nick has proven over the years to be a solid, durable player in the "tough guy" crime mold, almost always with a serious edge. More recent, post-millennium gritty films include Contract Killers (2008), Violent Blue (2011), Entity (2013) and The Big Fat Stone (2014).