René Balcer & Nicola Zavaglia – The Interview
René Balcer, Writer-Director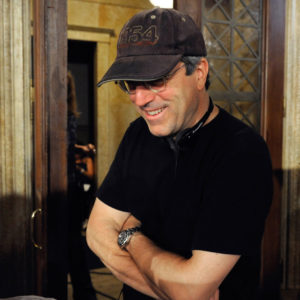 René Balcer is well known as the showrunner, head writer and executive producer of the iconic television series Law & Order, and as the co-creator and showrunner of its hit spin-off series Law & Order Criminal Intent. In addition, he created the international hit series Jo starring Jean Reno.
He has won an Emmy, the Peabody Award, a Writers Guild of America Award and four Edgar Awards for his television work. René has also written and produced award-winning documentaries on art and China. Earlier in his career, he was a front-line cameraman during the 1973 Yom Kippur War and a journalist in Montréal.
His writing on social issues has been recognized with awards from Planned Parenthood, Alliance for Justice, the American Bar Association and other organizations.
René has lectured widely about writing, art and the duties of artists in free societies, notably at Harvard, Columbia, NYU, UPenn, the Sorbonne (Paris), the Central Academy of Fine Art (Beijing), and the Journalists Club (Moscow).
For more information, please visit:
Nicola Zavaglia, Writer-Director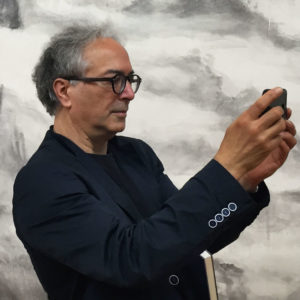 Born in Calabria, Italy, Nicola Zavaglia grew up in Montreal's East End. He studied film at Loyola College Communication Arts. After graduating, he went on to study film in Rome where he worked as assistant to film-makers Silvano Agosti and Marco Bellocchio, and apprenticed with directors Marco Ferreri (La Grande Bouffe) and Giuliano Montaldo (Sacco and Vanzetti), and with writer Cesare Zavattini (The Bicycle Thief).
Upon returning to Montreal, Nicola Zavaglia worked as a travelling film teacher in Quebec's northern region of Abitibi, and as a director with Tele-Quebec and the National Film Board of Canada. Zavaglia has also taught film production, editing and screenwriting at Concordia University.
His first documentary film, A Poet in the Family (1979) tells the story of poet Vincenzo Albanese and the Italian immigrant community in Quebec. This was followed by The Blinding Light (1981), a feature documentary on religion and war shot in Lebanon. Among his films produced for the NFB are L'Espoir Violent (A Violent Hope) and Mediterraneo Sempre.
Zavaglia recently founded his own company; Time & Rhythm Cinema's first production The Journey to Ithaca, through a series of visits with old school friends and professors, reflects on the vital role a good teacher plays in one's life journey.
Zavaglia is presently working on The Patient Labyrinth, a film essay on the art of the portrait in painting, and on The Science of Farewells, a road trip through Calabria with actor Nick Mancuso.
For more information, please visit: