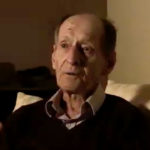 Otto Schnepp left Shanghai in 1948 and is now Distinguished Professor Emeritus of Chemistry, University of Southern California. He has taught in Haifa and served as Science Counselor at the US embassy in Beijing.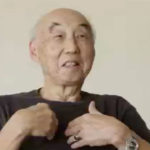 William Chiang left Shanghai for San Francisco in 1949 and became an electrical engineer. He helped design spacecraft for lunar exploration at Caltech Before starting his own business.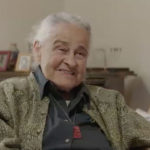 Lotte Marcus left Shanghai for Los Angeles in 1947. She became a clinical psychologist and co-founded Monterey's Multiple Sclerosis Quality of Life Project. She continues to treat patients to this day.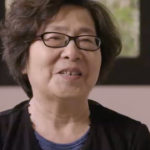 Dr. Gu Jue graduated from Shanghai Second Medical University in 1963. She served as an Ophthalmologist in the Shanghai Center for Eye Disease Prevention and Treatment. She retired in 1995 and lives in Shanghai.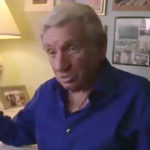 Jerry Moses left Shanghai in 1947 for Santiago, Chile, where he began working on a merchant marine ship and sailed around the world. Later he moved to the US to work in real estate and the clothing business.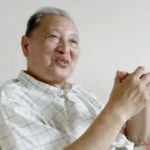 Zhang Yongpei was deputy general manager of Shanghai Changjiang Shipping Corporation until retirement in 2001. He lives near the French Concession in Xujiahui where he enjoys playing mahjong with friends and neighbours.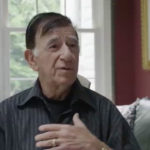 William Eisner left Shanghai for San Francisco in 1949, only to be sent by closed train to Ellis Island, then to refugee camps in Italy and Israel before obtaining US visas in 1950. He became a lawyer for a major engineering firm.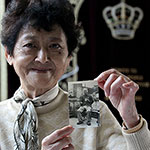 Zhou Huizhen worked at the Shanghai Watch Company until retirement. She now lives in Hongkou and enjoys socializing and playing mahjong with friends and relatives, including her twin grandsons.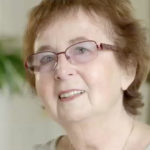 Vera Sasson left Shanghai in 1949, first to Israel and Italy, for a year each, before arriving in the US. She worked in advertising at the New York Times until retirement.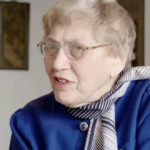 Dr. Liliane Willens left Shanghai in 1951 for Boston, where she received a Ph.D. in French Literature. She taught at Boston College and M.I.T. and now gives lectures on China worldwide. Her memoir "Stateless in Shanghai" was published in 2010.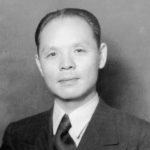 Ho Feng Shan retired in 1973 after a distinguished career in the diplomatic service. He died in San Francisco in 1997. In 2001, Ho was recognized as one of the Righteous Among Nations in a ceremony at Yad Vashem.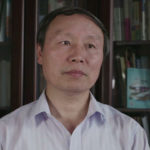 Su Zhiliang is Professor of History at Shanghai Normal University, and director of the new Memorial Hall. He has spent 25 years researching the comfort women system and campaigning on behalf of victims.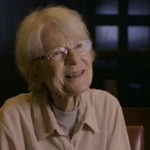 Irene Eber is the Louis Frieberg Professor of East Asian Studies (emeritus) at the Hebrew University of Jerusalem. She is the author of several books on the experience of Jews in China.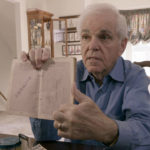 Harry Fiedler was born in Shanghai in 1940. His parents fled Vienna on visas obtained from the Chinese consulate by their nephew Erich Goldstaub. The family emigrated to Canada in 1949.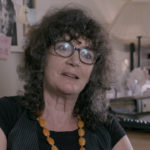 Irena Steinfeldt is the director of Yad Vashem's Righteous Among the Nations Department. She previously worked at Yad Vashem's International School for Holocaust Studies, where she developed and published educational materials for schools in Israel and abroad.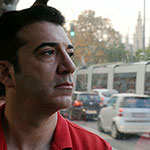 Keith Eisner graduated from University of Pennsylvania Law School in 1993. After several years at a high profile law firm, he became a television producer and writer, best known for his work on The Good Wife, NYPD Blue and Law & Order.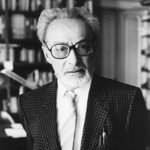 Primo Michele Levi (quoted at beginning of film) was an Italian Jewish chemist, writer, and Holocaust survivor. He was born in Turin, Italy in 1919. He was the author of several books, novels, collections of short stories, essays, and poems. His best-known works include If This Is a Man (1947) (U.S.: Survival in Auschwitz), his account of the year he spent as a prisoner in the Auschwitz concentration camp in Nazi-occupied Poland; and his unique work, The Periodic Table (1975), linked to qualities of the elements, which the Royal Institution of Great Britain named the best science book ever written. In 1986 his book I sommersi e i salvati (The Drowned and the Saved), was published. In it he tried to analyse why people behaved the way they did at Auschwitz, and why some survived whilst others perished.
Levi died in 1987 from injuries sustained in a fall from a third-story apartment landing. His death was officially ruled a suicide, but some have suggested that the fall was accidental.
Website Videos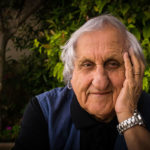 Avraham ("Boolie") Yehoshua is an Israeli author who was born in 1936 to a fifth-generation Jerusalem family of Sephardi origin. He served as a paratrooper in the Israeli army from 1954 to 1957 and studied literature and philosophy at the Hebrew University of Jerusalem.
His first book of stories, Mot Hazaken (The Death of the Old Man) was published in 1962. He became a prominent figure in the "new wave" generation of Israeli writers whose focus was on the individual and interpersonal rather than the group. Yehoshua is the author of eleven novels, three books of short stories, four plays, and four collections of essays. His works have been published in translation in 28 countries. The New York Times has called him the "Israeli Faulkner."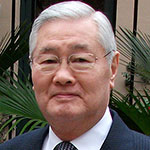 Hsu Yuen Kan was born in Shanghai in 1930 to a large wealthy family living in the International Settlement. His father was a successful tobacco agent with an office on The Bund. In 1948, YK was sent to Richmond, Virginia to study. After the Communist take-over of China, YK remained in the USA. He served in the military in the early fifties and was stationed in Germany. After his service, he apprenticed at the Universal Leaf Tobacco Company and in the mid-60s moved with his young family to Thailand to work as a tobacco agent throughout Asia for Universal. After stints in the Philippines and Hong Kong, he returned to Richmond in the 1990s. He and his wife now divide their time between Richmond and Shanghai.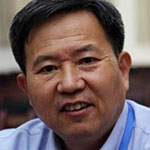 Prof. Xu Xin is a professor at Nanjing University and China's leading Judaic scholar, as well as the founder and director of the Diane and Guilford Glazer Institute for Jewish and Israel Studies at Nanjing University in Nanjing, China. Xu was born in Jinan (Shandong province) in 1949 and graduated from Nanjing University in 1977 as an English major. Until 1986, he taught mostly English and American literature with a focus on American Jewish authors. Since 1986, he has focused on the study of Judaism, Jewish culture, and the history of Chinese Jews.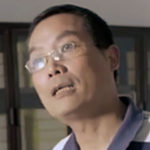 During the war, Mr. Sun's grandfather Lin Daozhi lived in Hongkou, shoulder-to-shoulder with the many Jewish refugees. Mr. Lin was a Protestant pastor who founded the Muyi missionary school in Hongkou in August 1930. In the early 1940s, as fighting between Japanese forces and the Nationalist Chinese army intensified on the northern outskirts of Shanghai, Lin and his family sought refuge in Lin's birth village in Zhejiang province. Fearing that Hongkou might be bombed, one of Lin's Jewish neighbors named Carl entrusted to Lin his vast collection of English, German and Hebrew books, including important religious texts, for safekeeping. When Lin returned to Shanghai in 1945 with the books, Carl had already left to resettle in the West. Mr. Lin never saw nor heard from Carl again.
Lin kept the Muyi school open during the war between the Communists and the Nationalist, from 1945 to 1949, and even kept it open during the early years of the Communist take-over, with an enrollment of 130 students. Lin and his family lived at the school. During this time, Lin kept Carl's books in safe storage.
Along with running the school, Lin had a small shop making carbon paper, and in 1955, developed a method to phonetically transcribe Mandarin (years before the adoption of pinyin). In 1952, under pressure from the Communist authorities, Lin closed the Muyi school.
Over the next sixty years, despite poverty, hardship and the upheavals of the Cultural Revolution, Lin kept and protected the books. Since Lin's death in 1981, his family has continued to care for the books, still hoping someday to fulfill Lin's promise and return them to Carl's family.