Judith Gruber-Stitzer, Composer
Judith Gruber-Stitzer is a Montreal based film composer whose scores for live action and animated films have played in festivals around the world, winning more than 40 prizes. The films she has scored include two nominated for Oscars, one for an Emmy, and one winner of the Palme D'Or at Cannes. Known for her versatility, she has worked around the world, from Rio de Janeiro to Hiroshima. In 2018 she will travel to Moscow to record with the Russian Folk Orchestra and Men's Choir and to Prague to record with the National Film Orchestra. She was recently made a member of The Academy of Motion Picture Arts and Sciences. www.gruberstitzer.com
Huang Ruo, Composer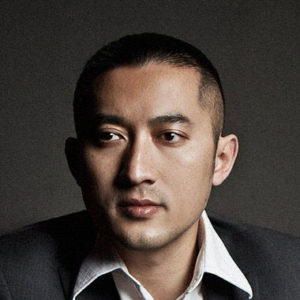 Huang Ruo was born in Hainan, China in 1976. When he was 12, he was admitted to the Shanghai Conservatory of Music where he was instructed in both traditional Chinese and western music by Deng Erbo. In 1995, after winning the Henry Mancini Award at the International Film and Music Festival in Switzerland, he continued his education in the United States at the Oberlin Conservatory of Music in Ohio and at the Juilliard School in New York City where he studied composition with Samuel Adler, receiving a doctorate.
In 2001, Huang was one of the founding members of the International Contemporary Ensemble, an orchestral group of some 30 musicians which often performs works by European, Latin American, and Asian composers. In 2005, he founded the performance company, Future in Reverse (FIRE), specializing in multimedia and cross-genre projects.
In 2010, Huang's composition The Yellow Earth won the Celebrate Asia! composition competition. It was performed by the Seattle Symphony at a concert in January 2011. The piece is a rearragement of the third movement of his sheng concerto The Color Yellow which brings together music produced by a Chinese instrument accompanied by a Western orchestra.
Huang Ruo has been lauded by the New Yorker as "one of the world's leading young composers" and by the New York Times for having "a distinctive style." His vibrant and inventive musical voice draws equal inspiration from Chinese ancient and folk music, Western avant-garde, experimental, noise, natural and processed sound, rock, and jazz.
Huang Ruo's music has been premiered and performed by orchestras such as the New York Philharmonic, Philadelphia Orchestra, San Francisco Symphony, Seattle Symphony, National Polish Radio Orchestra, Kiel Philharmonic Orchestra and the Hong Kong Philharmonic, ensembles and quartets such as Chamber Music Society of Lincoln Center, Asko/Schoenberg Ensemble, Ensemble Modern, London Sinfonietta, Remix Ensemble, Quatuor Diotima, and Ethel Quartet and conductors such as Wolfgang Sawallisch, Michael Tilson Thomas, James Conlon, Marin Alsop, Dennis Russell Davies, Ed Spanjaard, Peter Rundel, Alexander Liebreich, Xian Zhang, and Ilan Volkov.
Huang Ruo's opera Dr. Sun Yat-Sen had its American premiere at the Santa Fe Opera in 2014 and will receive its Canadian premiere by the Vancouver Opera for its future season. His opera Paradise Interrupted received its world premiere at the Spoleto Festival USA in 2015 and was performed at the Lincoln Center Festival in 2016, before going on tour to Asia and Europe. In addition, his works were shown at Washington National Opera, Houston Grand Opera, New York City Opera and Opera Hong Kong. www.huangruo.com
Wang Jian Zhong, Composer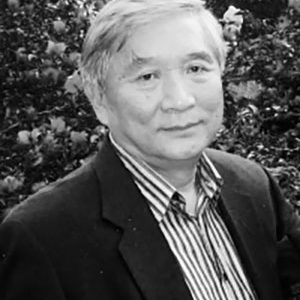 Wang was born in Shanghai in 1933. His parents were from Jiangyin and Zhejiang Province. He began his piano study at the age of 10. In 1950, he was accepted into the Shanghai Conservatory of Music where he majored in composition and piano. In 1958, after his graduation, he became a professor at the conservatory. During the 1970s he served as the composer-in-residence for the Central Philharmonic Orchestra. He returned to the Shanghai Conservatory in the 1980s where he served as an associate professor, professor, associate chair, and associate dean. Among his students there were the pianists Peng-Peng Gong and Jenny Q. Chai and the composer Bright Sheng.
His works, many of them composed during the Cultural Revolution, bridge Chinese folk music and Western classical piano tradition and have made him a household name in his own country. His A Hundred Birds Paying Homage to the Phoenix is considered one of the six representative twentieth-century Chinese piano masterpieces. Wang passed away in Santa Fe, New Mexico in 2016.
Zhu Hao Bing, Pianist
Born in Wuxi, China, Zhu gave her first public performance at Shanghai Concert Hall at age 12. The First Prize winner of the Shanghai Conservatory Mozart Concerto Competition (adjudicated by renowned pianist Fou Ts'ong), Zhu has won major prizes in the Bradshaw and Buono International Piano Competition, the Bösendorfer International Piano Competition, and the Kawai National Piano Competition. She has also appeared as soloist with the Jiangsu Symphony Orchestra. In 2009, she was invited to perform with the EOS Orchestra at the National Center for Performing Arts in Beijing. She has been featured in the concert series of Shanghai International Spring Music Festival, Shanghai Conservatory, Rising Star (Boston), Works by Christian Wolff at the New England Conservatory of Music, and the Encore concert series in Italy. Zhu is passionate about promoting awareness of Chinese traditional music in American culture.
As a winner of the MSU Collegiate Honors Competition, Zhu gave her New York debut at Carnegie Hall in April 2012. A graduate of the Shanghai Conservatory of Music, she studied with Jianzhong Wang, receiving her Master of Music degree in piano performance with honors from the New England Conservatory of Music with Wha Kyung Byun. As the recipient of the prestigious Catherine Herrick Cobb Fellowship, she earned her Doctor of Musical Arts degree at Michigan State University with Professor Deborah Moriarty. Teachers also include Langhuan Ye, Xiao Luo, and Qingfeng Chen.
Through her study in China and the U.S., she is increasingly aware of the importance of intercultural exchange and the importance and power of music to bridge cultural gaps and promote mutual understanding. She was the recipient of Michigan State University's All-University Diversity Award. She also received the Individual Artist Grant from the Greater Lansing (Michigan) Arts Council.
Zhu was recently appointed adjunct assistant professor of piano in the MSU College of Music. She also serves as the assistant professor of piano at the music college of Shanghai Normal University.